In memoriam - Monsignor Pedro Lopez-Gallo
Monsignor Pedro Lopez-Gallo, P.A. belonged to a big Mexican family with good, loving, practising Catholic parents who showed their nine children their deep love for Jesus and His successors here on earth.  The spiritual life of his parents was influenced by the doctrines of Pope Pius X and Pope Pius XI and resulted in the creation of the ontological identity of Msgr. Gallo.
Msgr. Gallo remembered his mother's joy as the latter recounted the story of her First Holy Communion.  In 1905, Pope Pius X decreed that children should receive Holy Communion as soon as they reached the age of reason, and her pastor carried out the order to prepare children of 7 years and older for this great event.
It was a difficult time at the Vatican.  The Pope's coat of arms bore his motto "Instaurare Omnia in Cristo" ("to restore all in Christ") and he set out to reform everything – sacred music, the laws of the Church with a Code of Canon Law, the Roman Curia, the Breviary and the Pontifical Orders of Malta and the Holy Sepulcher.
What disturbed bishops and cardinals the most was Pope Pius X's recommendation of frequent reception of the Eucharist, and to give young children their first Communion as soon as they reached the use of reason.  The Pope was bitterly criticized and considered crazy to admit such young children to the sacrament as they would surely profane the Most Holy Body of Christ.
Pope Pius XI also had an immense impact on Msgr. Gallo's family during the religious persecution in Mexico.  The government wanted to vanquish the Catholic Church.  Churches, seminaries and convents were shut; bishops were exiled; and the Papal Nuncio was expelled as a persona non grata.  Hundreds of priests were murdered and the faithful, called Cristeros, took up arms with the battle cry "Viva Cristo Rey!"
Pope Pius XI issued a decree giving Msgr. Gallo's mother the faculty to take Communion to the sick in hospitals and in battlefields.  His Dad told the children to pray the Rosary together for their mother to be safe when taking Communion to the sick.  In a way, it was the "ante litteram" of what later came to be Eucharistic ministers. Pope Pius XII called Msgr. Gallo to study Vatican diplomacy and work for the Holy See.  Before the death of Pius XII in 1958, Msgr. Gallo had contact on several occasions with his successor, Pope John XXIII.  When he was the Patriarch of Venice, Msgr. Gallo accompanied him to Lourdes to bless the new underground basilica dedicated to St. Pius X.  Three months before the conclave in which Pope John XXIII was proclaimed Pope, Msgr. Gallo was shocked to find him being his altar server when the former was celebrating Mass in the papal private chapel one morning.
In those days, the Pope was obliged to stay within the walls of the Vatican; but Pope John XXIII's successor, Pope Paul VI, who was elected in 1963 started to travel abroad.  Msgr. Gallo was the secretary of Cardinal Tisserant at that time and he was part of the Pope's entourage when he visited India, Columbia and the Holy Land.
Msgr. Gallo also worked at the Tribunal for the Roman Rota during Paul VI's term.  At the end of his Pontificate, Msgr. Gallo decided to leave Rome and look for another ministry.
1978 was the year in which three popes lived at the Vatican in quick succession.  Pope Paul VI died on August 7; Pope John Paul I died on September 28, only 33 days after he was elected pope; but his successor, Pope John Paul II, went on to reign from 1978 until April 2, 2005.
On April 19, 2005, Joseph Ratzinger was named pontiff and he chose the name Benedict XVI.  Msgr. Gallo and Pope Benedict XVI had known each other for a long time.  Interestingly, they were both born in 1927, ordained priests in 1951, and they also participated at the Ecumenical Council Vatican II.  Joseph Ratzinger was the expert theologian of Cardinal Frings of Cologne, Germany while Msgr. Gallo was the secretary of Cardinal Tisserant, President of the Central Commission.
For 25 years, Pope Benedict XVI and Msgr. Gallo were in Rome together.  In 1981, Cardinal Ratzinger was called to be the Prefect of the Congregation of the Doctrine of the Faith and Msgr. Gallo was appointed Judicial Vicar here in Vancouver.  The Vancouver Matrimonial Tribunal also handled Privilege of the Faith cases and this gave them reason to correspond frequently.  Msgr. Gallo was fortunate to be received in audience twice a year, until Pope Benedict XVI surprised the world with his resignation from his pontifical duties and decided to dedicate his life to prayer and meditation.
Msgr. Gallo was instrumental in the approval and timely publication of the Meditations on the Holy Eucharist, published by the Aquinas Institute in 2004.  This book had two other spiritual directors before Msgr. Gallo but somehow, it was God's will that the book be published during the Year of the Holy Eucharist proclaimed by Pope John Paul II.  Msgr. Gallo reviewed all articles and approved them with an Imprimatur.  Then, Msgr. Gallo presented the complete draft of the book to Archbishop Raymond Roussin of Vancouver, who put an Imprimi Potest on the book.  This 250-page book was pre-released with a Mass of Thanksgiving at St. Mary's Church in Vancouver.  It was officially released at the 48th International Eucharistic Congress in Guadalajara, Mexico.  The book also received the official endorsement by the Secretary-General of the IEC and Bishop Albert Legatt of Saskatoon.  In addition, the book won "Honorable Mention" at the Independent Publishers Book Awards held in New York in 2005.
Msgr. Gallo's spiritual direction and guidance to Teresita Nixon and the Aquinas Institute were invaluable.  He was always a part of their successes.  On July 25, 2019, the Feast of St. James the Apostle, Msgr. Gallo founded with Teresita Nixon the Aquinas Hope International Society with the mission of the spiritual formation of its members, through the future Aquinas Religious Lay Order, and their commitment to good deeds not only in Canada but to the poor countries of the world.
Msgr. Gallo was 96 years when he passed away after receiving the last Sacrament.  He had a good, holy and happy death.  We pray for the repose of his soul and we ask him to pray for us in heaven.
Barry Charles Nixon - Director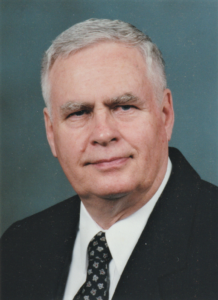 Barry Charles Nixon was a founding director of the Aquinas Hope International Society.  He was a licenced architect in British Columbia and in California.  He was a council member of the Secular Order of Discalced Carmelites in Vancouver, B.C.  He is now a retired architect and lives happily with his wife, Teresita.
Teresita Nixon, M.A., C.CRT.I. - Executive Director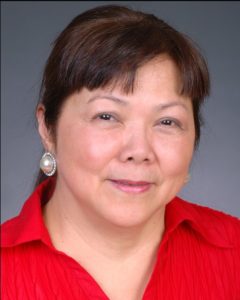 Teresita Nixon's mission is to help people for the glory of God. She uses her talents, time, efforts and earnings to achieve this goal. She is a strong advocate for the family and pro-life – no abortion/no euthanasia. She believes that life is a precious gift from God.
Born in Manila, Philippines, Teresita was educated in Manila, Madrid, & Santa Barbara. She lived in Vancouver, Toronto & Yellowknife. She worked for the US Govt, Canadian Govt, Ontario Govt, Royal Bank & TD Bank. She was also a contractor college instructor for eight (8) years in post-secondary educational institutions – BC Institute of Technology, City University, Kwantlen College, and Vancouver Community College.
1997 – Registered Aquinas Institute as a sole proprietorship.
2005 – Established Aquinas Institute Corporation.
2006 – Started the Aquinas Court-Judicial-Legal Interpreter Training Program.
2010 – Actor as Tisha Nixon. See 
imdb.com
; 
castingworkbook.com
; 
actorsaccess.com
.
20​16 – Aquinas Institute Corporation became a licensed travel agency.
2016 – Instrumental in organizing the Table of Hope Banquet at the 51st IEC in Cebu City.
2016 – Established Aquinas Legal Interpreters Corporation.
2016 – Aquinas Institute Corporation dba Aquinas Institute.
2017 – Aquinas Institute Corporation dba Aquinas Holy Land Tours.
2017 – Certified Court Interpreter, Society of Translators and Interpreters of British Columbia.
2018 – Level I Court Interpreter, British Columbia Courts.
2019 – Aquinas Institute Corporation dba Aquinas Travel
2019 – Co-Founder of Aquinas Hope International Society with Msgr. Pedro Lopez-Gallo, P.A.
2019 – Hosted Buyer of the Government of India Ministry of Tourism.
2019 – Created the Aquinas Time Channel on Youtube.com with Catholic Faith-based videos.
2020 – Started the Zoom Series, "60 Minutes of Prayers and Spiritual Reflections" with Deacon Dileep Athaide.
2021 – Certified Court Interpreter, Association of Translators and Interpreters of Manitoba.
Teresita Nixon, in association with Aquinas Institute, was instrumental in organizing the successful Table of Hope Banquet hosted by the Cebu Archdiocese and the Vancouver Archdiocese for over 1,000 street kids at the 2016 International Eucharistic Congress in Cebu City, Philippines. On Nov. 13, 2016, she received the Papal Honour Award – Benemerenti Medal from Pope Francis through Archbishop J. Michael Miller, CSB, at the Holy Rosary Cathedral in Vancouver. See https://www.wikipedia.org/.